activities, amazing places to eat, cozy places to stay and is just minutes away from national monuments and caves. After visiting Custer, you will see how it will set itself apart from any other destination.
Let's Play
Have you ever wanted to ride in a hot air balloon, take a helicopter ride, go on a safari, or go on an amazing UTV ride? CUSTER OFFERS IT ALL. If you decide to pick one of these activities, plan on falling in love with the views, the wildlife, and the fresh air.
When visiting Custer, you may be attracted to the two national monuments, Mount Rushmore and Crazy Horse, located less than 20 minutes away – but make sure to have a couple of extra days to your trip because when you arrive you will instantly add so many other things that you would like to do and see. Some thrilling things that you can do in and around Custer are visiting the bison at Custer State Park, rock climbing at Sylvan Lake, bike down the Mickelson Trail, drive the Needles Highway and hike one of the amazing trails in the Black Hills.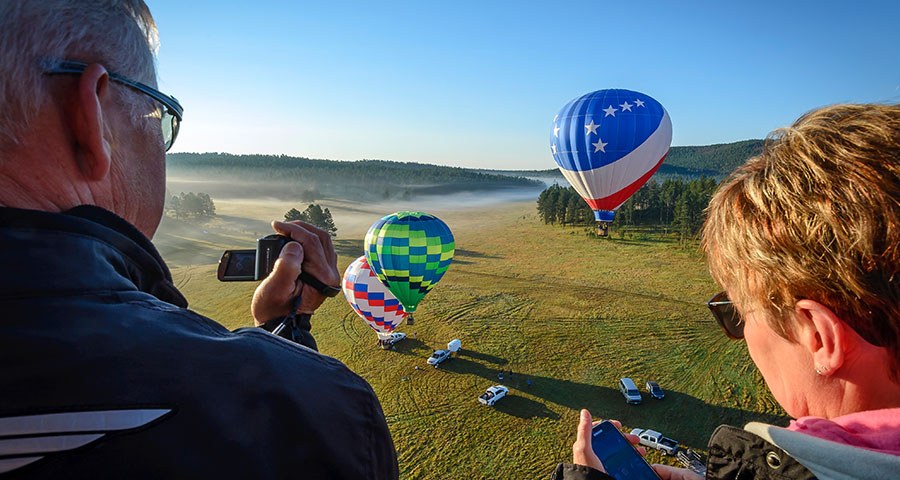 Let's Stay
Need to a good night sleep at a place unlike any other? Take your pick on what you would like because Custer has some amazing options for you to choose from. Custer offers beautiful hotels with a view, hotels with amazing pancake bars and pools, teepees, cabins, and even bungalows. What are you craving on your stay?
The staff at these hotels are amazing to work with along with great prices to accommodate you on your trip. When you walk in, every place you go they will welcome you with a warm smile and help make this trip a trip to remember. When you leave, it will feel like you have a new family that you cannot wait to come and visit again.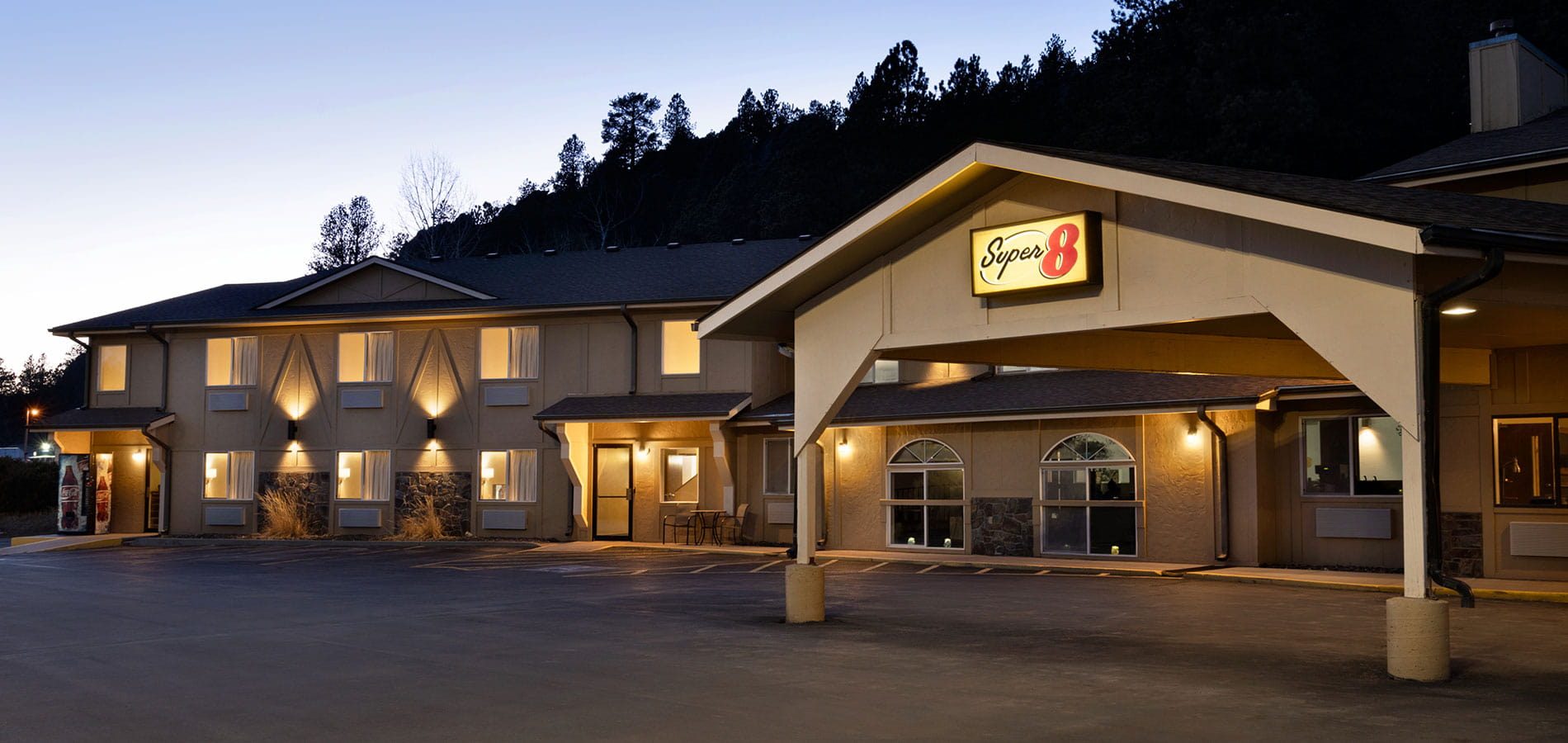 Let's Eat
Are you a total foodie or like trying different craft beers? In and around Custer, you can win in both those categories. Many of these places have also won national awards.
Are you traveling with your growing kids that can never get full? Black Hills Burger and Bun is the place to go! They have received the award of "Best Burger in the Nation" and specialize in fresh ground buffalo burgers. Traveling with the guys? Custer Wolf is a relaxing place with eight rotating flavors on tap. Mt. Rushmore Brewing Company is also located in Custer and they offer several varieties of their crafted ales, porters and stouts. You will not be disappointed. For all the ladies – don't you worry! There are many local wineries that have won awards just outside of Custer with amazing views. Trying to impress your significant other? Make a reservation at Skogen Kitchen and you will not be disappointed with the service and the food. Not only do they offer amazing dinner but they also offer a unique breakfast menu that will have you wanting to come back and try everything on their menu.
These are just some of the outstanding activities that Custer has to offer but make sure to take a picture with the beautiful bison on Main Street. Custer is located less than 20 minutes away from Keystone and Hill City and less than 45 minutes away from Rapid City. After you visit the first time, you will not be able to wait until the next time you can come back and visit.