Being a local of the Black Hills, Custer is my go-to place to get away. My husband and I love to go on mini vacations a couple of times a year, and there are sometimes where we make it a family affair. The Black Hills has so many great places to stay and activities to offer but Custer always leaves me coming back for more.
Over the past weekend and a couple of drinks Lawrence Elk from Prairie Berry, my husband and I were reminiscing about our small getaways and of course, Custer was the first to come up. We had so many laughs while we were chatting of the great times that we have spent there. These memories varied from pitching tents, to our weekend stays and all of our long walks downtown and on the Mickelson Trail enjoying the amazing views.
We miss the downtown atmosphere most of all because we are big foodies. There is now a fight, like an older married couple bicker, over where we get breakfast because there are amazing choices. We love stopping at Skogen Kitchen and the Baker's Bakery & Café. At the Baker's Bakery & Café their pecan rolls are excellent, and I could just stare at their muffin and pastry selection for hours. My all-time favorite is their biscuits and gravy. If I could insert an emoji or a meme of a large heart-eyed and mouth-watering face this is where I would insert it to this post. We also love their lunch options.
Skogen Kitchen has an amazing brunch on Sundays and an amazing dinner menu. When we stop for breakfast and I am always wanting to explore the menu, but I can never choose anything besides their Avocado Toast because I walk in and it gives me butterflies. My husband always tries something new and never is disappointed. When they bring out the beautiful and tasteful plate my mouth waters. He loves their Eggs Benedict and their Japanese French Toast.
When it comes to their dinner menu – I wish I could order everything. Deciding between their Pumpkin Ravioli and their Pheasant Breast is a very hard decision. But always remember their Crab Cakes and their Fried Chicken Steam Buns for an appetizer. The owners of Skogen Kitchen are amazing, and the atmosphere makes you feel like you are in a big city surrounded by amazing people.
Here comes the sweet part… the Purple Pie Place. Enough is said in that statement. The Purple Pie Place is a great lunch spot when you know to eat your dessert first. I cannot say no to their Chicken Pot Pie and their Old Fashioned Mac & Cheese. In addition, there are sandwiches, paninis, and salads also on the menu. But here is the thing – I eat a slice of pie there and then I have to buy one to bring home. For the kids, the Peanut Butter Pie is their go-to but when it comes to my recommendation, you can never go wrong with their Strawberry Rhubarb Pie. Adding a scoop of their ice cream makes me feel like I am recovering from a Thanksgiving food coma. I cannot wait until May 1, 2020, when they open again!

Another sweet place to stop is Horatio's Homemade Ice Cream. On a warm summer day, I melt with excitement for this place. From their English Toffee Heath, Salted Caramel, Fudge Brownie Swirl, Peanut Butter and Jelly, Blueberry Pie, Birthday Cake, Cookie Dough… do you want me to continue because I would love too? The cutest part is, you can also get fudge toppings and waffle chips. If you are even planning just a quick trip to Custer, this is definitely worth the drive!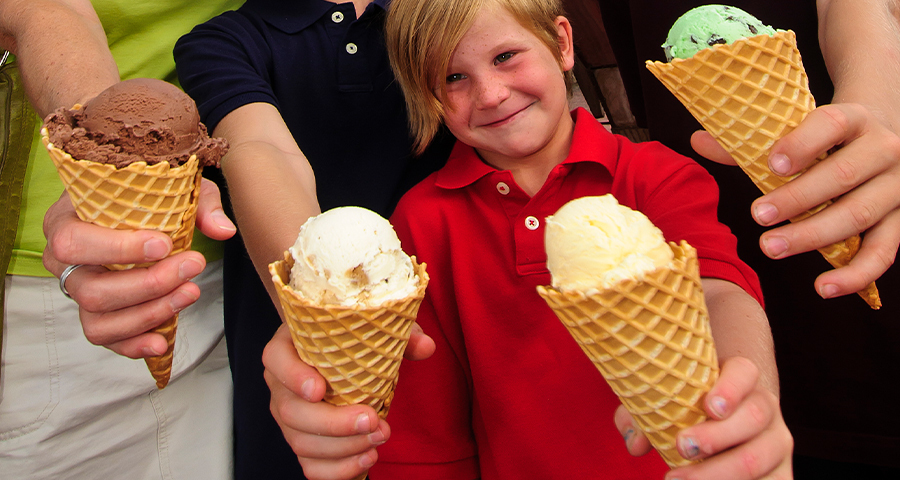 Are you a beer lover? The next two places are the places you MUST add to your list. The Mt. Rushmore Brewing Company and the Custer Wolf.
The Mt. Rushmore Brewing Company has an amazing atmosphere and even better beer! The pizza is a great side to the beer. My favorite is the smoked salmon pizza that I enjoy on their beautiful deck. Other great food options that they have there are their walleye, bison burger, and the brisket sandwich. Enough about food – let's get to the beverages! You can never go wrong with their Blonde or their Scottish Ale. If you like chocolate and black malt – the Rail Slitter Porter is a must. They also have an APA that is amazing along with all of their seasonals. Now, do you want something fun to do when you are drinking that amazing beverage? Shuffleboard - they have that too!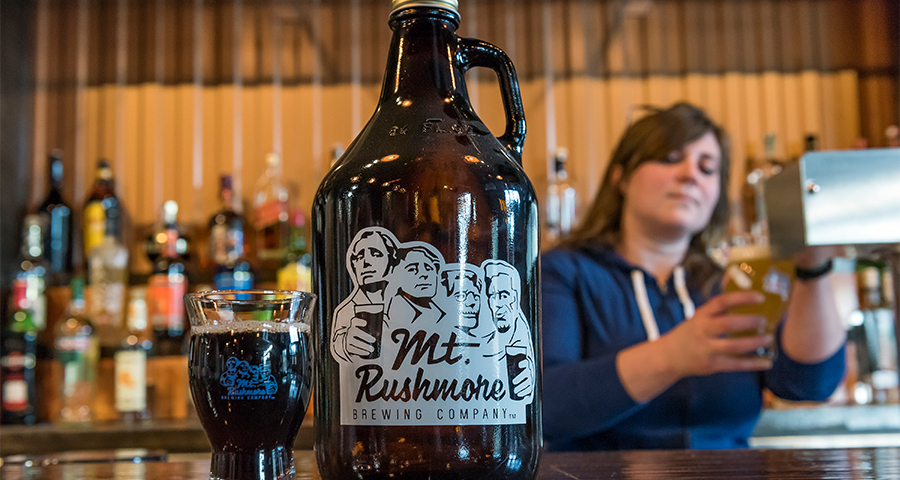 My last recommendation is the Custer Wolf. I have not had a chance to highlight a salad yet. The Garden Salad with Chicken and Cilantro Lime dressing is worth raving about. It makes my taste buds go wild. The last date night we had at the Custer Wolf; my husband had the Wolf Burger. I may have eaten half of it. Oops. Luckily, he had a beer appetite as well. They have a great craft beer list, so my recommendation is to try them all. On my next trip, I already know what I am wanting to try. After reading so many fantastic reviews I need to try their Chicken Bacon Alfredo.

There are other restaurants that I have not had the privilege of exploring yet. Keep watching our blog posts for the next great feature!