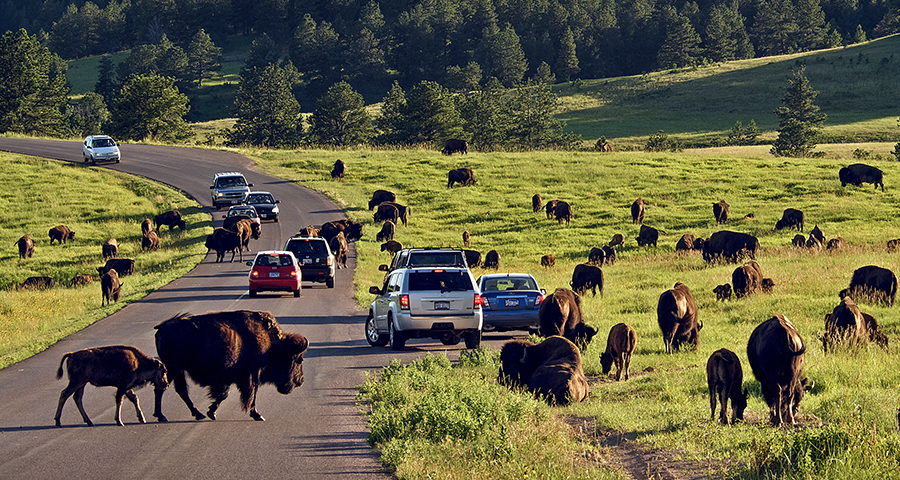 9:00 AM: A Morning Coffee on the Wildlife Loop
The 18 miles of Wildlife Loop Road wind through prime grazing prairies, the kind that used to blanket the Great Plains. Those prairies are the choicest hangouts for the park's hoofed residents: antelope, elk, deer, burros and, the overwhelming crowd favorite, buffalo. The best time to visit is either sunset or sunrise since animals are most active at dusk and dawn. Allow one to two hours for the drive, depending on buffalo traffic.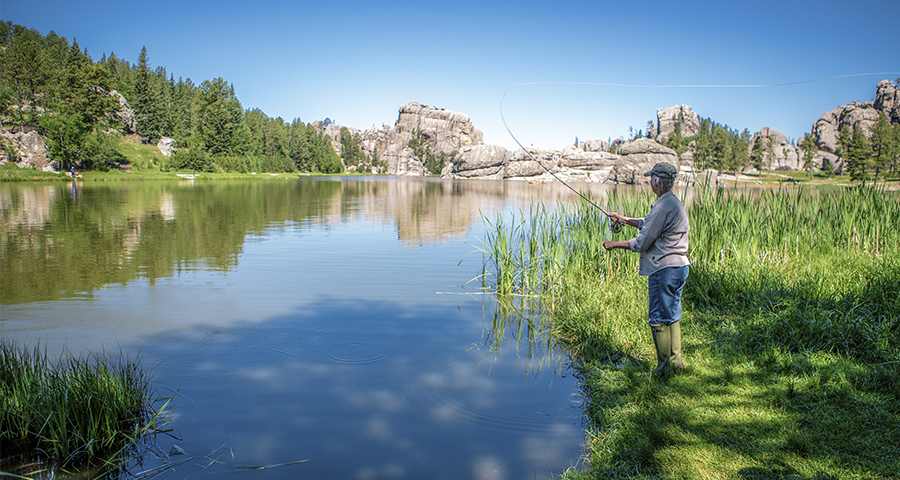 Noon: Lunch at Sylvan Lake
From the end of Wildlife Loop Road at State Game Lodge, it's an eye-catching half-hour drive to one of the Black Hills' greatest gems, Sylvan Lake. This 17-acre beauty is a favorite for hikers, fishers and anyone with a set of eyeballs. Pack a picnic or grab a bite from the general store or Sylvan Lake Lodge.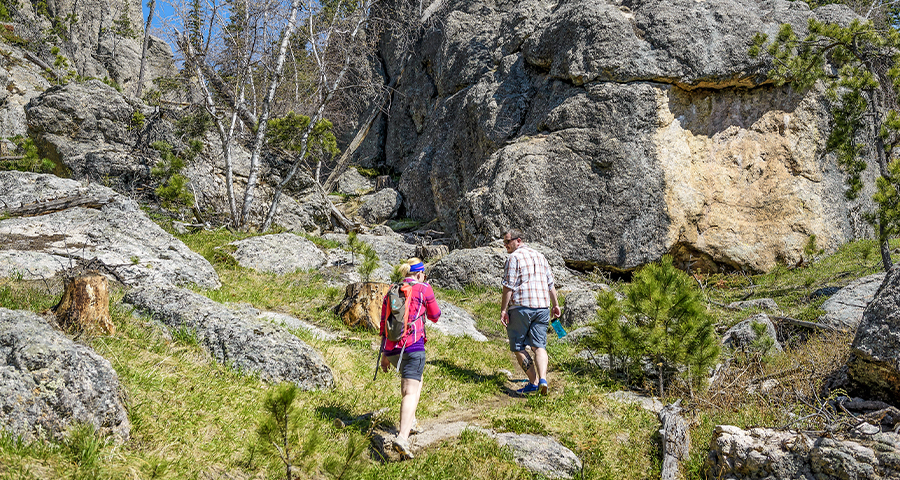 Hardcore Hike: Black Elk Peak Trail
This 7.1-mile loop climbs to the highest point east of the Rockies. You don't have to do any technical hiking to make the summit, but the length makes it a bit of a huffer and puffer.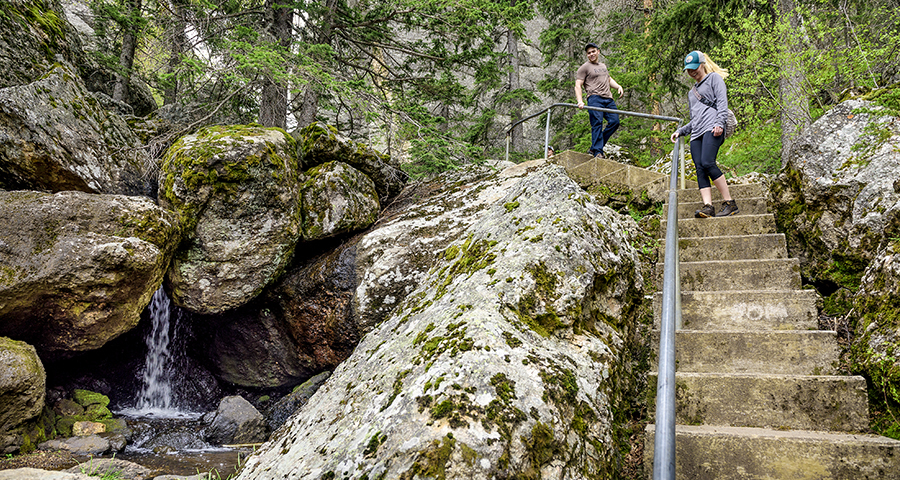 Easygoing: Sylvan Lake Trail
Sylvan Lake Trail is a quick mile loop around the lake, letting you appreciate the beauty from all angles without breaking a sweat.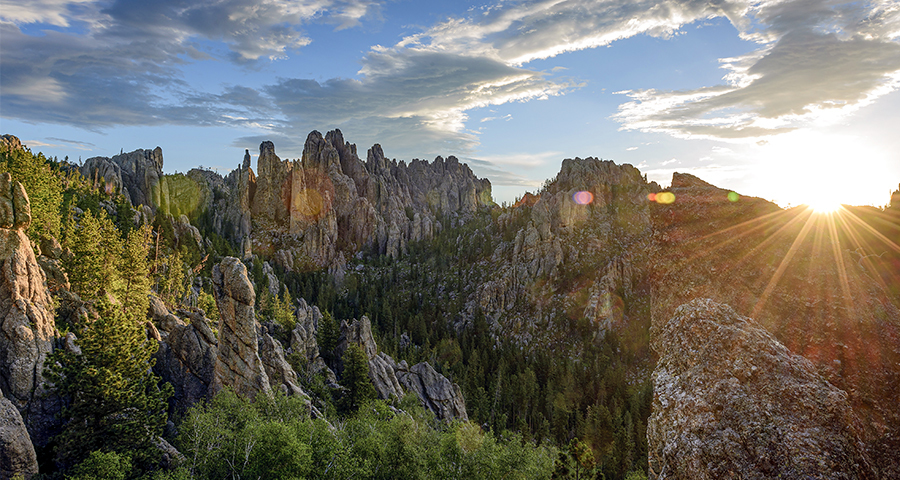 Evening Activities: Needles Highway & Cathedral Spires Trail
The 14 writhing miles of Needles Highway (a stone's throw from Sylvan Lake) are best enjoyed slow, at around 20 mph. Shortly after passing through Needles Eye Tunnel, you can stretch your legs on Cathedral Spires Trail. It's a 1.6-mile out and back trail punctuated by the towering Cathedral Spires, named for their resemblance to organ pipes. Look out for mountain goats who love scaling the granite pillars.
From the end of Needles Highway, you can take a right and get dinner in Custer or head left and wind your way to Mount Rushmore on Iron Mountain Road. Either way, it's an excellent end to a wild day.