Recently watch the new documentary phenomenon "Free Solo" and get the itch to rock climb? Sylvan Lake located in Custer State Park is not only known for its breath-taking lake and the bison that roam free; it is known for excellent rock climbing, peacefulness, and beauty.
Rock climbing is a physical and mental sport. Before you set on this journey, you need the right place to mentally prepare for your outdoor adventure as well as celebrate and re-energize. The Holiday Inn Express and Suites is a lovely hotel where staff greets you with a hello like you are old friends, is quiet and peaceful, and a place that creates memories you will never forget.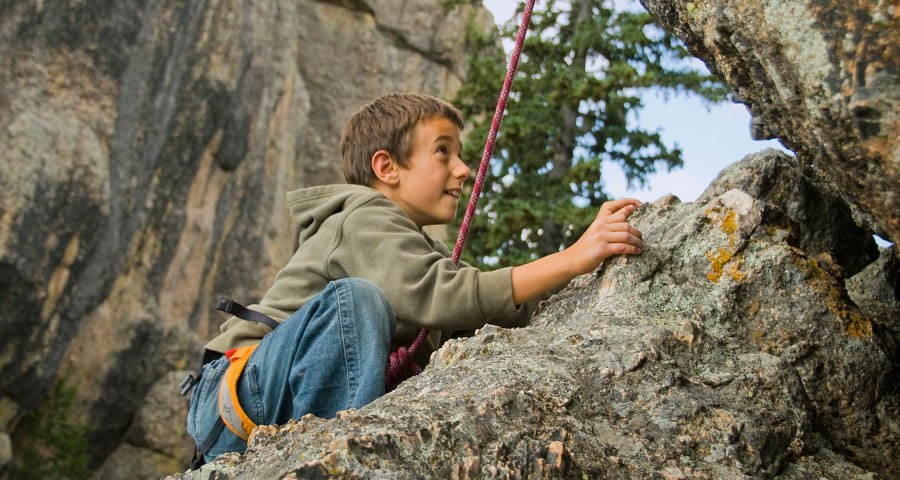 Just Imagine…

Driving through Custer and having to stop and wait 15 minutes as your son gets so close to a bison that he can see its breath on your car window. Not only was your son excited to try rock climbing with you for the weekend away from the busy city life and technology, now he got to see a bison for the FIRST TIME EVER!
You soon drive into the Holiday Inn Express and Suites parking lot, grab your bags and gear and enter the entryway of your hotel being greeted with a warm hello. The concierge is getting everything ready for your room and gives your son a high five after hearing about his rock climbing adventures that he has imagined all week.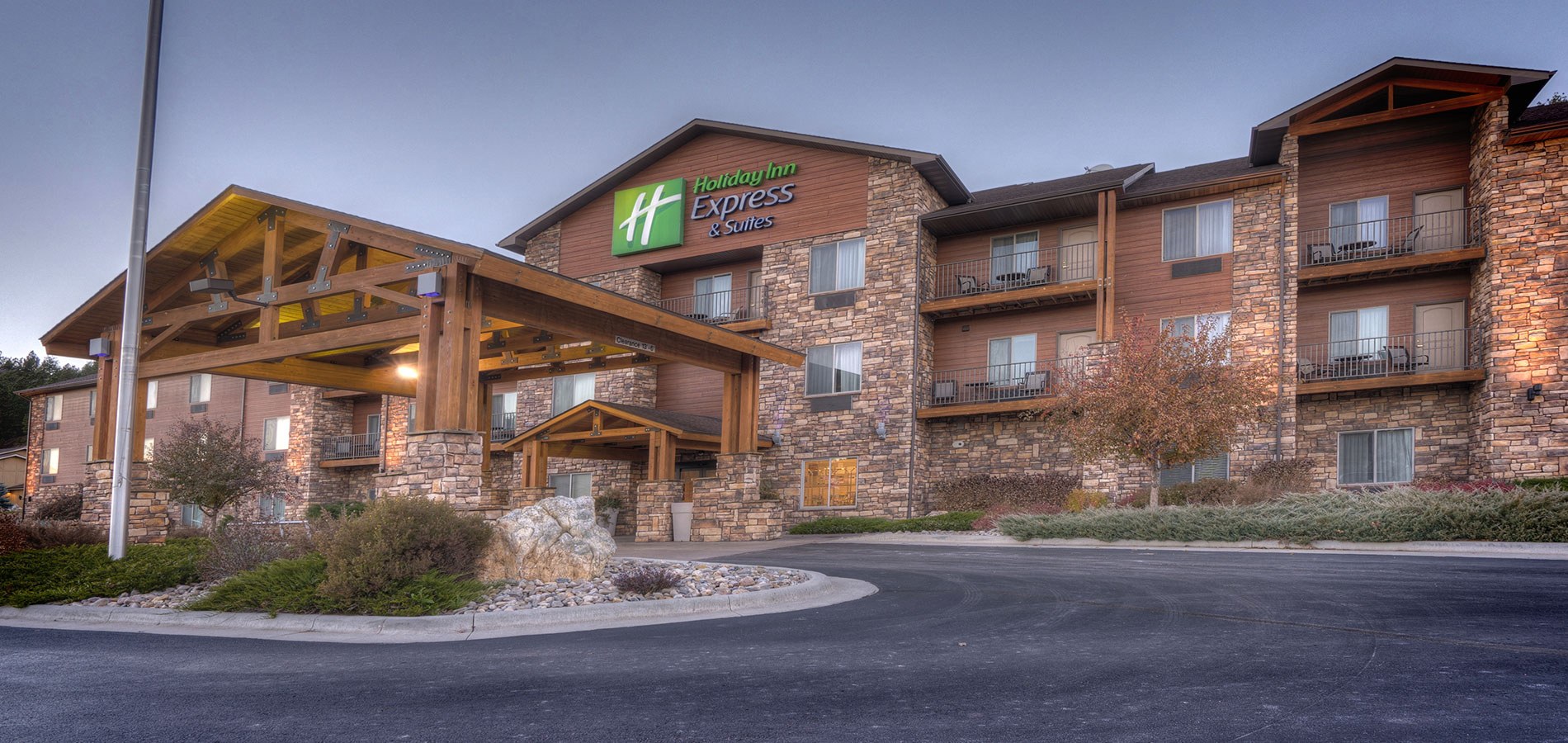 When you get to your room, your son jumps right on the bed and you walk out to the balcony and smell the amazing pine from the trees and hear the birds chirping in the trees. Your shoulders lower, you relax and you take a big breath of amazing fresh air. After you are all settled in, you and your son head to the Mickelson Trailhead. You take a long walk and then watch a beautiful dusk sunset. You soon see a huge yawn, throw your son on your back and walk back to the Holiday Inn. You rest your head on a pillow that feels like the one you have at home and fall fast asleep.
The next morning, you wake up with the natural sunlight that came into your room. You are headed out the door and the concierge wishes you luck on your adventures. Less than two hours later, you are at Sylvan Lake and have tears come to your eyes and your son is in his harness, makes it to the top of his first climb and pretends to be LeBron James with his chalk. What an amazing day.
After the adrenaline rush is over, and you watch your son devour the mouthwatering ribeye at Skogen Kitchen, you both head back to your room for a shower and your son is already fast asleep with the television remote in hand but the television is not on. You step on the balcony, watch the sunset and relive the memories from one of the greatest trips you made to Custer, South Dakota with your son.