When you wake up around Custer this morning, you will look up and see a beautiful sky full of hot air balloons. This is just one event during Custer's annual Gold Discovery Days that so many people look forward to. This event marks history in honor of Lieutenant Colonel George Custer who lead troops of the 7th Cavalry into the Black Hills in 1874. These men found not only gold but the beautiful Black Hills that is now present-day, Custer.
This event is for EVERYONE and is a fun-filled event that lasts three days. Starting this morning is the hot air balloon launch followed by a great pancake feed and a parade on Mount Rushmore Road. After that, your kids, grandkids, friends, and family can enjoy a sloppy joe lunch, tournaments, bed races, bouncy houses, arts and crafts fair and a CARNIVAL.
This is an amazing event that is topped off with the Legends in Light ® Lazer Show.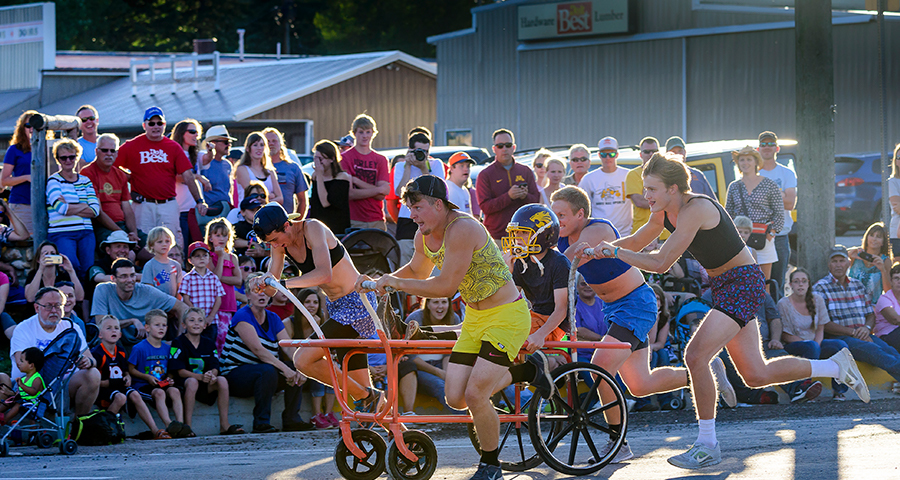 That's not all! If you miss the hot air balloon launch on Saturday, you can wake up early on Sunday and enjoy the view. On Sunday, the activities continue again but there is a Gold Rush Fun Run on the Mickelson Trail and a Walk Thomas Memorial Golf Scramble.
You will leave this fun-filled weekend excited and counting down the days until next year. You will walk around and see kids yawning and then instantly pulling on their father's pants telling them to lift them so they can reach the air balloons. You will see high school friends getting back together playing in the volleyball tournament and you will see love birds holding hands during the Legends of Light ® Laser Show.
Once you come to this event, it will mark a special place in your heart. If you don't have plans, make them and plan on coming down to Custer. Make sure to book a room so you don't miss the hot air balloon launch at 5:30 am.
We hope to see you all on this amazing weekend full of fun!