1. Mount Rushmore National Memorial – Mount Rushmore National Memorial is known worldwide as the mountain carving of Presidents George Washington, Thomas Jefferson, Theodore Roosevelt, and Abraham Lincoln. This mountain has four 60-foot granite faces of each of the presidents.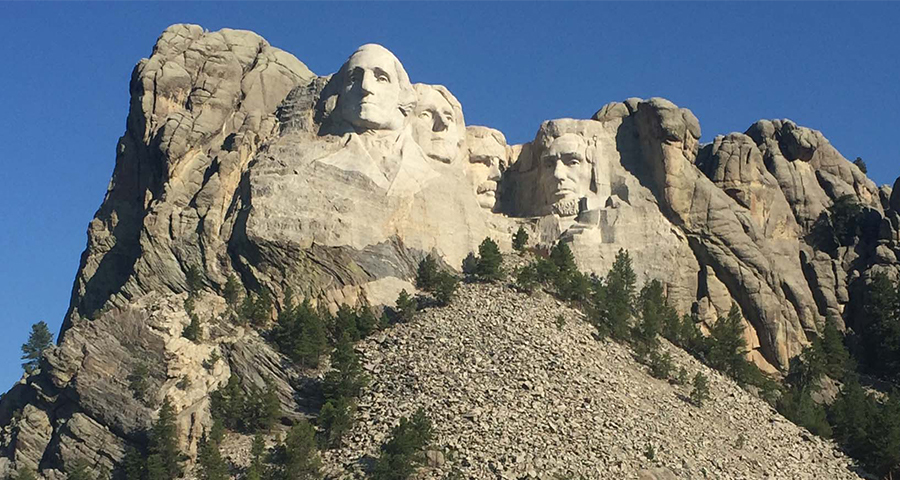 2. Custer State Park and Wildlife Loop Road – Custer State Park is open year-round and full of wonderful things to do. This 71,000-acre park has roaming buffalo, a beach, campground, cabins, canoeing, and kayaking. There is an 18-mile wildlife loop where you can view elk, bison, bighorn sheep and so much more. This park is an amazing place to is a great place to pack a picnic and enjoy beautiful views.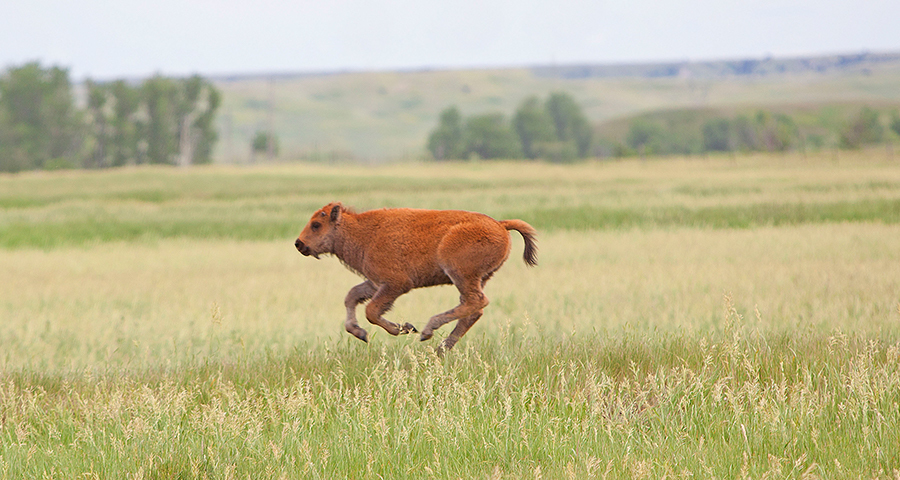 3. Badlands National Park – This 244,000-acre park is the home of bison, prairie dogs, and big horned sheep. This park has visitors come from all around the world yearly and has some of the most beautiful sunsets. This is a great place to camp, hike, observe wildlife and enjoy time with family and friends. While you are there you may uncover a fossil.
4. Crazy Horse Memorial – This beautiful mountain started its transformation on June 3rd, 1948. This statue is of a Lakota Sioux warrior and when finished will be over 641 foot long and 563 feet high. Crazy Horse has over 1 million visitors every year that travel from all around the world. This memorial is open every day and has a spectacular laser show during the summer called "Legends of Light." There is a beautiful museum located and is worth a stop as well as participate in their Volksmarch.
5. Jewel Cave National Monument – Jewel Cave because a national monument in 1908 is the third-longest cave in the world. There are 200 miles of mapped passageways with guided cave tours. The reason why this is called Jewel Cave is because of the nailhead spar and dogtooth spar that are the "jewels" that shine throughout this cave. There are many kinds of tours – scenic, discovery, historic lantern, and wild caving. It is best to plan ahead to decide what tour is the best for your trip.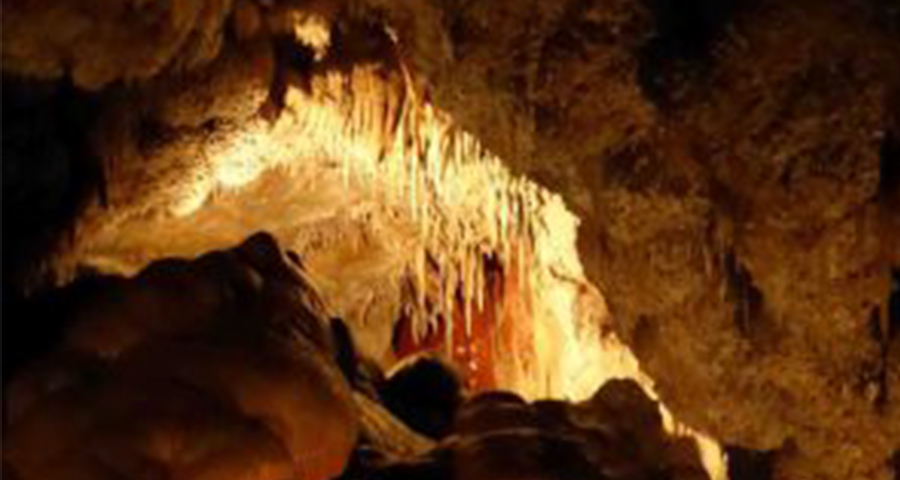 6. Wind Cave National Park – Wind Cave is known as one of the longest and most complex caves in the world. This cave is full of different formations that vary from speleothems, cave popcorn, dogtooth spar, flowstone and more. There are different amazing types of tours depending on what you are looking for. There are so many things to do besides these tours like hiking, backcountry camping, horseback riding and activities for your kids.
7. Historic Deadwood – Historic Deadwood is one of a kind town in South Dakota. Deadwood has history, amazing scenery and gambling. When you walk downtown you will notice many casinos, places to shop, historic buildings, and great places to eat. The community of Deadwood is very kind and full of energy. Many come to visit because of the popularity and many compare this to Las Vegas.
8. Spearfish Canyon National Scenic Byway – This 22-mile scenic byway is something that you do not want to miss. This is a pleasure in the summer, during the Sturgis Motorcycle Rally on your motorcycle, and in the fall when the colors are to die for. There are thousand-foot-high palisades made of limestone, waterfalls, and plenty of pull-offs so you can enjoy the beautiful scenery and get that must-have photo for your Christmas Card. This is not only a great place to drive – it offers amazing hiking, places to eat, history, adventure and a place to view scenes from the well-known movie "Dances with Wolves."
9. Bear Country USA – Have you ever driven through a zoo and have been so close to a bear, elk, or wolf that you could almost touch them? This is the place to be but please do not touch. Bear Country is the well-known where you can enjoy black bears, bison, reindeer, mountain lions and so much more right from the comfort of your vehicle. This is a must-stop for everyone and children enjoy it. After your ride, you can get out and enjoy the cubs, pups, bighorn sheep, arctic wolves and so much more. If you come in the spring there is an opportunity to come and view the cub bears!
10. 1880 Train – Black Hills Central Railroad – Ready to experience a steam locomotive? The 1880 train is full of history and fun for the whole family. The railroad was bought and restored in 1990. The locomotive was restored to its prime condition and is now linked from Keystone to Hill City. Tourists come from far and wide to ride this train on an annual basis. There are many events on this train so plan your trip around the event of your choice! Make sure to stop and enjoy Hill City and Keystone to get a great experience of other popular places in the Black Hills.