Custer State Park is known for its beautiful hiking trails, lakes, wildlife, and places to enjoy family time. Custer State Park has over 71,000 acres and has been rated in the World's Top Ten Wildlife Destinations and one of our nation's greatest state parks.
Custer State Park is a winner for everyone on your visit when you go on Wildlife Loop Road. The main attractions are the bison and very friendly burros. The burros will come up and meet you at your cars and welcome you to the beautiful park; they also like to beg. Please stay in your vehicles when you are on this road.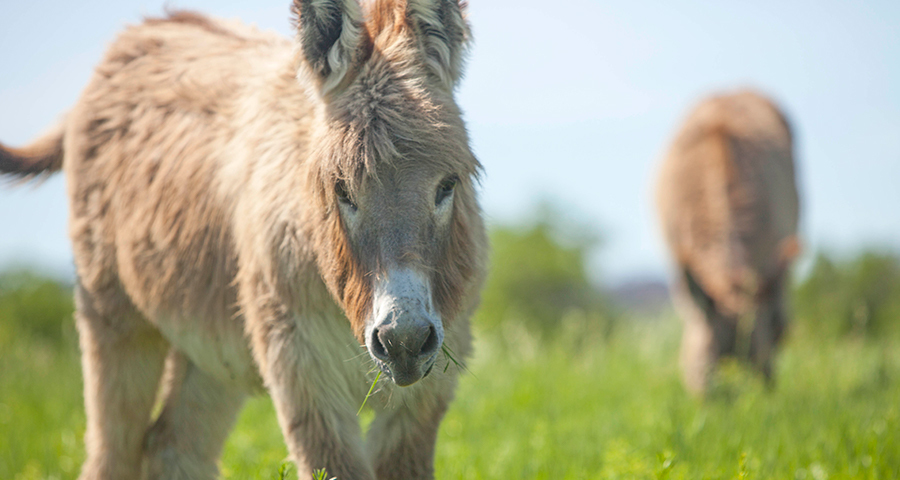 Bison and burros are not the only wildlife you will see at Custer State Park. This park is full of elk, bighorn sheep, mountain goats, deer, prairie dogs and more.
Are you into off-roading? There is a Buffalo Safari Jeep Tour. Get a close up in an open-air jeep and be on the lookout for bison, elk, and pronghorns.
Some other great things to add to your list when you visit this park, is Sylvan Lake; just one of five lakes. You may remember this beautiful lake when it was featured in the motion picture National Treasure: Book of Secrets. Beautiful hikes vary from easy and moderate, including access to the Cathedral Spires Trail, gorgeous places to have a picnic, go fishing, swimming, paddle boarding, canoeing, and kayaking. This area also has great places to go rock climbing.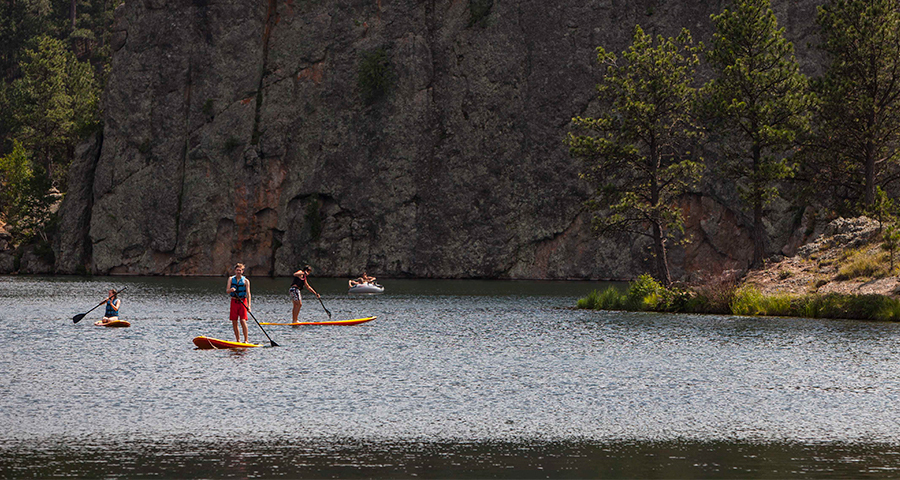 One of my favorite memories of this park, was when I was paddleboarding for the first time with my family. When I first arrived everyone was so encouraging knowing that this was not my first-time paddle boarding, and the encouragement did not come from my family. It was so peaceful as I made my way to the middle of the lake. As I slowly made my way back to shore, all I could hear was laughter from the kids running around the shore. As I took a closer look, there were kids fishing and swimming, couples walking hand in hand around the trail and so many families making memories.
If you want to just take a ride through the park there are some other amazing drives that you won't want to miss. Add the Peter Norbeck Scenic Byway, the Needles Highway, and Iron Mountain Road. You will enjoy pine and spruce forests, granite mountains, the pigtail bridges, tunnels, and beautiful Black Hills scenery. There are plenty of places to stop and grab the most breathtaking photos.
There are many attractions around Custer State Park including Mount Rushmore, Crazy Horse Memorial, Badlands National Park, Black Elk Peak, Wind Cave, and Jewel Cave.
You will not want to just plan a day in and around Custer. Take a look through all of the adventures that await you. There are mouth-watering places to eat and drink, great places to stay and the locals are one of a kind.
Make sure to plan your trip because there are great adventures that you won't want to miss.