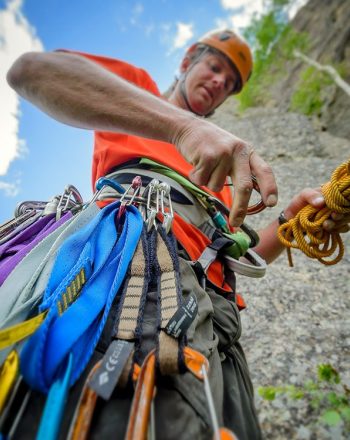 Scale the Needles
The Needles, a group of impressive granite spires around Mount Rushmore, are home to countless quality climbs. Whether you're on your first technical climb or are looking to maximize your time on the rock, Sylvan Rocks Climbing Service will set you up with everything you need. They've guided climbers around these parts since 1989.
Rock Climbing Guides
Sylvan Rocks Climbing School & Guide Service
Meet at the South Dakota Outdoor Shop.
632 Mount Rushmore Rd
Custer, SD
Phone: 605-484-7585
Website: www.SylvanRocks.com
Real visitors. Real experiences. Share yours.
#CusterSD
@VisitCusterSD